Winter driving can be challenging. The wet, slippery, and frozen conditions account for a massive amount of collisions every winter. While some accidents just can't be avoided, there are still some things you can do. Here are five driving tips to avoid collisions this winter.

1. Check Your Tires and Brakes
Your tires and brakes are incredibly important during the winter. You want to make sure that your tires are properly inflated. You also want to check your brakes to ensure they're not worn out. It's smart to opt for a visit to an auto body repair in Calgary if you feel like your braking isn't as responsive as it used to be. It can make an immense difference on the road.

2. Get Proper Maintenance
You want to ensure that you get proper maintenance at your local autobody shop in Calgary. You need to replace your windshield wipers, wiper fluid, antifreeze (if needed), and engine oil. All of these either affect your visibility while driving and your engine in cold weather conditions. Going through this checklist will help prevent unnecessary collisions

3. Maintain a Safe Driving Distance
Slippery roads mean that it will take longer for you to slow down. That's why it's important that you maintain a larger driving distance than normal. The extra distance will help you swerve away or stop if you're at risk of getting into a collision. It should be obvious, but you also need to avoid tailgating as it is incredibly dangerous on winter roads.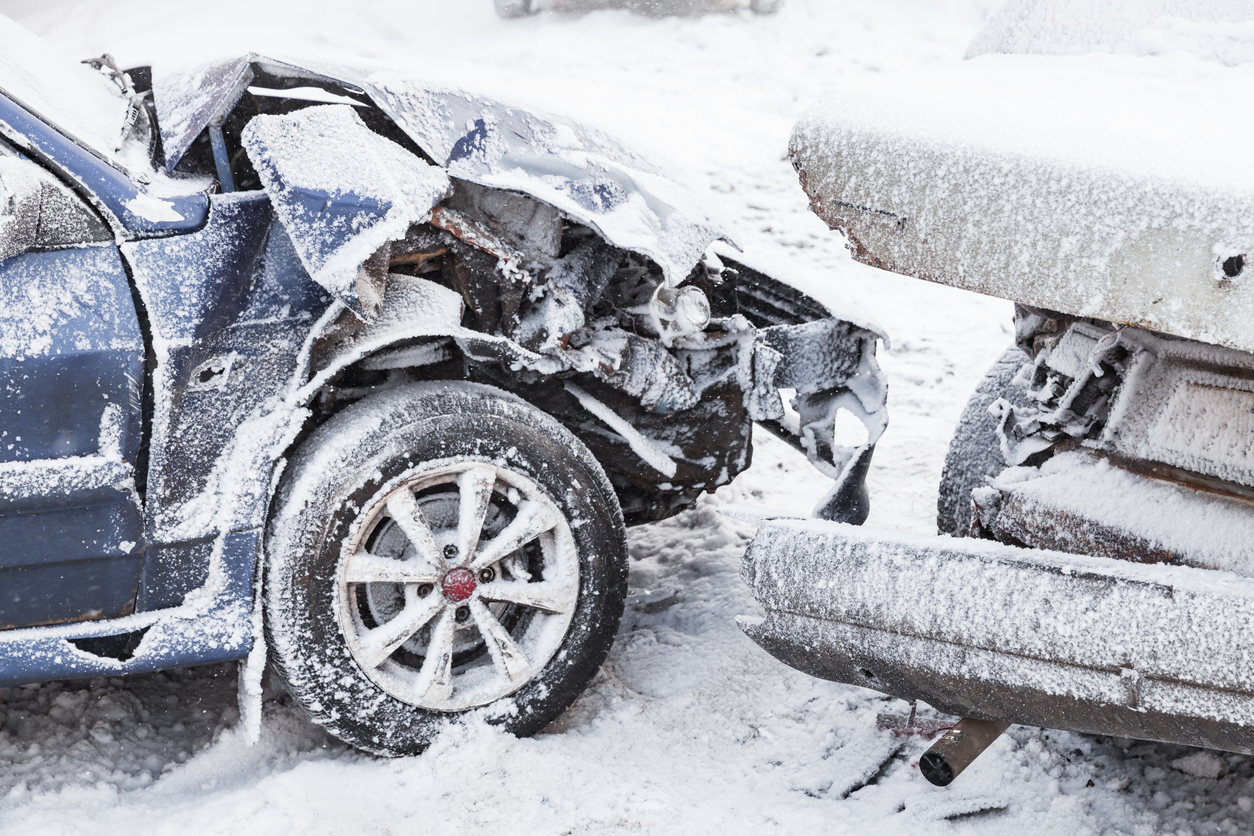 4. Ease Into Turns
Even with winter tires, slick and frozen roads still pose a threat while driving. So when you're making a turn, you want to ease into it slowly and at a wider angle. You also want to avoid stepping on the acceleration gas while turning, especially if you're driving on sleet or snow. It can result in you sliding out all of a sudden.

5. Release Tires Slowly When Sliding
If you catch yourself sliding while driving, the automatic response is to step on the brakes. However, stepping on the brakes right away will make you slide out even more. Instead, take your foot off the gas and try to ease back into position. If you need to make a stop, slowly pump your brakes lightly until you come to a stop.

If you think you need auto body repair in Calgary or think you need your car checked, it's a good idea to get it done when the road conditions aren't challenging. You don't want to be driving when your car potentially has issues.
MP Autobody Repair is your trusted choice for auto body repair in Calgary. From minor scratches to dings, our team will quickly restore it to its previous condition. Our auto body repair services can be done while you wait, or we provide rental cars to let you get on with your day! Contact the expert team at MP Autobody for your repairs. We can give you the best service, for the best price. We'll have you set and back on the road as soon as possible. Questions? Contact us today:
SE CALGARY: (403) 640-4748 
NE CALGARY: (403) 291-5577