It's common knowledge that slippery roads increase your chances of getting into an accident. But it's important to know why slippery roads lead to accidents if you want to take preventive measures. Here are the common reasons why accidents happen under these conditions.

Slippery Conditions Make It Difficult to Stop
 Many that have to go in for auto collision repair during the winter do so to repair their rear bumpers. It makes a lot of sense because ice and snow can make it difficult to stop. The brakes become less responsive, so what often ends up happening is that the car in the rear ends up slamming into the car in front of it.

If you want to avoid this kind of accident, you want to make sure there's a large distance between you and the car in front of you. A distance of three cars should usually be enough to stay safe. In addition, you want to drive slower so that it's easy to stop when you need to stop.

The Right Tires Make a Difference
Most people stick with all-season tires for the entire year. Very few people want to change out their tires when the winter season comes around. They also do not want to find space to keep their spare tires. However, switching out to winter tires can offer increased safety and performance.

Winter tires do a better job of going through the snow, compacting it, and clearing it out. As a result, you get better traction and control while you're on the road. These tires also stop sooner when you slam on your brakes. It stops 60 to 70 faster than the all-season tires most people use.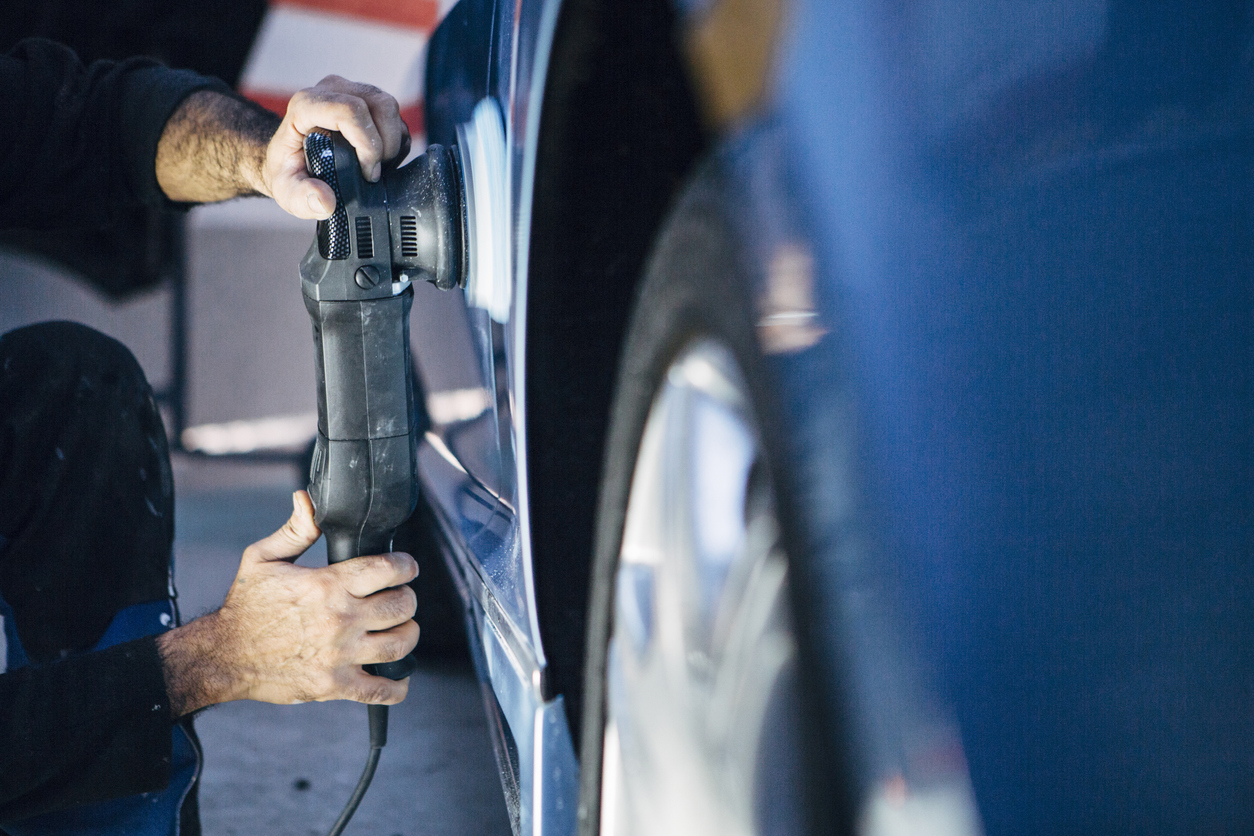 Visibility Is Another Issue
 In many cases, you're not dealing with just slippery roads. You're also dealing with heavy rain and snowfall. When it comes to visibility, being unprepared can result in you having to go in for auto collision repair due to a simple accident. 

To ensure visibility doesn't become a problem, there are several things you want to do. You want to make sure that you have new windshield wipers installed. You want to get better headlights. You also can benefit from getting side mirror pads that defog and wipe away moisture.

Trust the Experts with Your Auto Collision Repair
 These are some of the common reasons why accidents happen in slippery conditions and create the need for auto collision repair. Fortunately, there's a lot of things you can do to decrease the chances of getting into an accident in these conditions. A little awareness and preparedness go a long way.

MP Autobody Repair is your trusted choice for auto body repair in Calgary. From minor scratches to dings, our team will quickly restore it to its previous condition. Our auto body repair services can be done while you wait, or we provide rental cars to let you get on with your day! Contact the expert team at MP Autobody for your repairs. We can give you the best service, for the best price. We'll have you set and back on the road as soon as possible. Questions? Contact us today:
SE CALGARY: (403) 640-4748 
NE CALGARY: (403) 291-5577