Getting into a car accident is a scary experience. The force of impact can be very jarring, and it can cause significant damage to you, your passengers and your car. In the moment, most people are extremely disoriented after a car accident. Even if you have not been badly injured, it can be particularly hard to get your bearings. Therefore, be sure to know how to proceed for autobody repair. There are several steps that you must take to get started.

Always Stop Your Car And Stay On The Scene

First and foremost, you should always stop after you have a car accident. This is true if you are at fault or not. It is a crime to leave the scene of an accident, which means that you will not be sparing yourself any trouble by driving away. After the accident, stop your car safely on the side of the road if possible. When the area is safe, you can exit your car. If the road is especially busy, look for the safest location possible before exiting your car. Stay clear of the roadway after the accident. If anyone is hurt, get emergency medical services right away.

Work With The Police To File A Report

The proper authorities should be contacted after the accident. If someone else has not already contacted the police, be sure to call them on your own. Stay on the scene until the police arrive. Then, work with the police to answer all questions about the incident. You will need to file an accident report with the police. This is a standard procedure after all accidents. Then, you will be able to get your car in for autobody repair.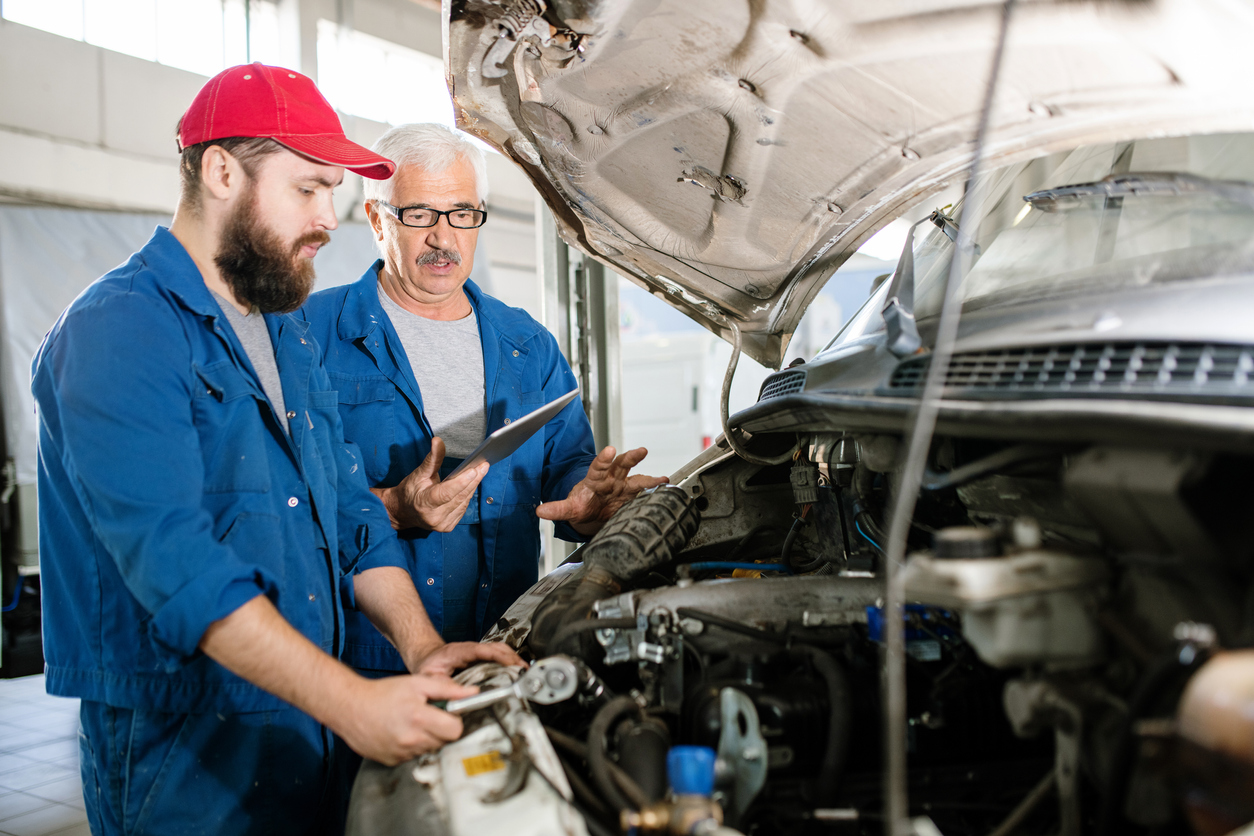 Exchange Contact Information And Work With Your Insurance Company

You should talk to the drivers of all other vehicles involved in the accident. Be sure to exchange contact and insurance information. You need all this data in order to work with your insurance company for a claim. Filing a police report will not jumpstart the insurance claims process. You need to contact your insurance company separately in order to initiate a claim. Your insurance company may ask to see the police report, and the company will also want the information of other people involved. Your insurance company should be able to help provide payment for any autobody repair work.

MP Autobody Repair is your trusted choice for auto body repair in Calgary. From minor scratches to dings, our team will quickly restore it to its previous condition. Our auto body repair services can be done while you wait, or we provide rental cars to let you get on with your day! Contact the expert team at MP Autobody for your repairs. We can give you the best service, for the best price. We'll have you set and back on the road as soon as possible. Questions? Contact us today:
SE CALGARY: (403) 640-4748
NE CALGARY: (403) 291-5577